Other Events

Meditation Thursdays
DO YOU NEED MORE SPACIOUSNESS IN YOUR LIFE?
Beginners and advanced meditators are welcome to the vestry/sanctuary on Thursday mornings at 11am for 25 minutes of silence. Note: This group is still meeting in Rev. Susan's absence.
Yankee Swap 2017
Our annual Yankee Swap and Potluck! Thank you to all who participated!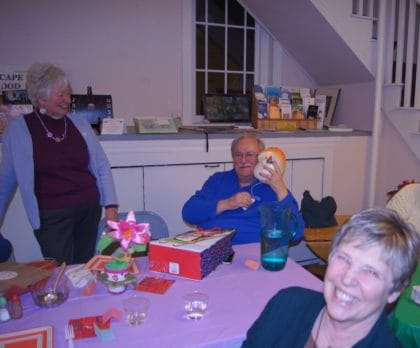 Service Auction 2016
Members and friends joined for a night of fun at our annual Service Auction!