Thrift Shop – Hours and Directions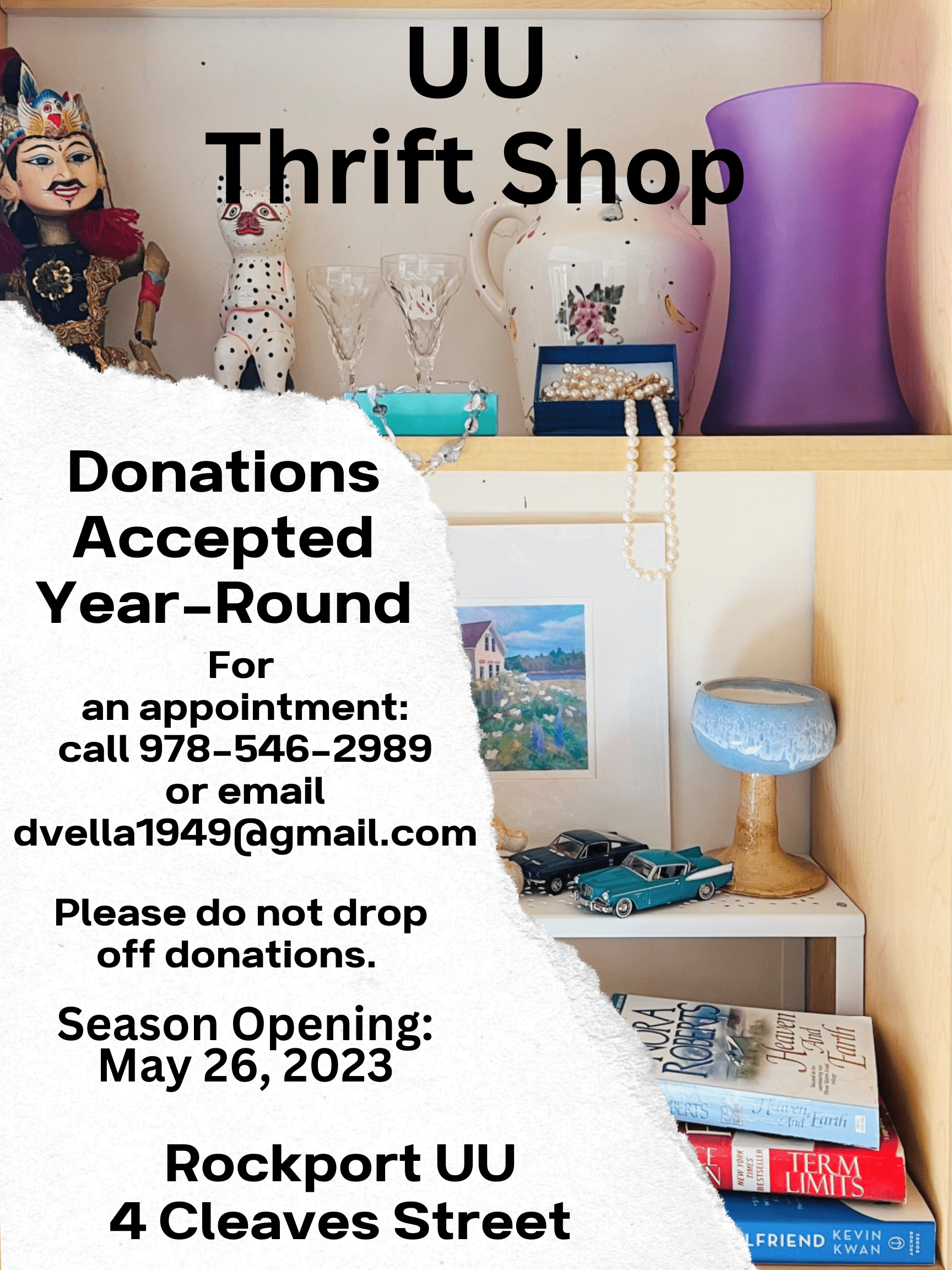 WE ARE NOW TAKING DONATIONS!
For an appointment: call 978-546-2989 or email dvella1949@gmail.com
PLEASE DO NOT LEAVE ANY ITEMS OUTSIDE THE CHURCH.
We are located at 4 Cleaves Street in Rockport, Massachusetts – the Thrift Shop door is located to the left of the black double main doors. Look for the Thrift Shop sign. Click here for directions.