Welcome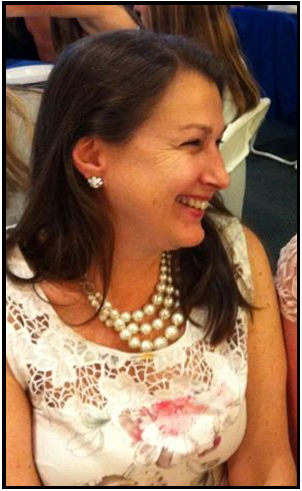 You are always welcome at the Unitarian Universalist Society of Rockport (UUSR). We are embracing of many beliefs, welcoming of all genders and sexual orientations, and increasingly accessible to people of all abilities.
As you explore our website and learn about our location, feel free to contact us with your questions. We look forward to meeting you and helping you find what you need.
With faith, hope, and love,
Rev. Susan A. Moran and the UUSR members and staff
"
"
Our religion is a religion of social concern, a religion of intellectual and ethical integrity, a religion that emphasizes the dynamic conception of history and the scientific worldview, a religion that stresses the dignity and worth of the person as a supreme value and goodwill as the creative force in human relations.
—Rev. Lewis A. McGee
"
"
Unitarianism proclaims that we spring from one source; Universalism, that we share a common destiny. Unitarian Universalists are neither a chosen people nor a people whose choices are made for them by theological authorities — ancient or otherwise. We are a people who choose.

—Rev. Forrest Church
"
"
Unitarian Universalism is a non-judgemental religious home that will accept and support you wherever you may be in life' journey. It is a safe place to stand out, stand up, and change your mind, particularly during life's transitions. Our only doctrine is love.

—Victoria Mitchell
"
"
If you hunger for spirituality without dogma…
If you long to put yourself to work healing a suffering world…
If you want a faith community that helps you deepen into life's questions even when there are no final answers…
Unitarian Universalism may be your religious home.
—Rev. Kathleen McTigue
"
"
Unitarian Universalists have said for centuries that there is room in our religion for all seekers. Skeptics and poets and scientists are welcome here, as are nonconformists and shy and uncertain folk. We believe that restlessness and doubts are a sign of grace, that the love of truth is the holiest of gifts.

—Rev. Barbara Merritt
"You may possess only a small light, but uncover it, let it shine, use it in order to bring more light and understanding to the hearts and minds of men and women."
John Murray, Founder of American Universalism
What do Unitarian Universalists believe?
WE BELIEVE in the freedom of religious expression.  All individuals should be encouraged to develop a personal theology, and to openly present their religious opinions without fear of censure or reprisal.
WE BELIEVE in tolerance of religious ideas.  The religions of every age and culture have something to teach those who listen.
WE BELIEVE in the authority of reason and conscience.  The ultimate arbiter in religion is not a church, a document, or an official, but the personal choice and decision of the individual.
WE BELIEVE in the search for truth.  With an open mind and heart, there is no end to the fruitful and exciting revelations that the human spirit can find.
WE BELIEVE in the unity of experience.  There is no fundamental conflict between faith and knowledge; religion and the world; the sacred and the secular.
WE BELIEVE in the worth and dignity of each human being.  All people on earth have an equal claim to life., liberty and justice; no idea, ideal, or philosophy is superior to a single human life.
WE BELIEVE in the ethical application of religion.  Inner grace and faith find completion in social and community involvement.
WE BELIEVE in the force of love, that the governing, principle in human relationships is the principle of love, which seeks to help and heal, never to hurt or destroy.
WE BELIEVE in the necessity of the democratic process.  Records are open to scrutiny, elections are open to members, and ideas are open to criticism, so that people might govern themselves.
WE BELIEVE in the importance of a religious community.  Peers confirm and validate experience, and provide a critical platform, as well as a network of mutual support.
Rev. David O. Rankin
---
Read "We Are Unitarian Universalists", by Marta Flanagan, Minister, First Parish UU of Arlington.
One of Rev. Susan's sermons may also be helpful: "Saving Faith"
Click here to read more information about how to Become a Member.